aLL nATURAL tOOTH wHITENER - cHARCOAL
aLL nATURAL tOOTH wHITENER - cHARCOAL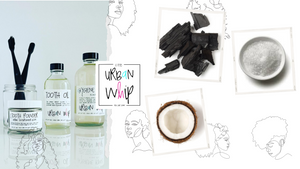 Activated Charcoal: All Natural Tooth Whitener
The porous surface of the activated charcoal attracts unwanted material like a magnet and holds it in it's pores. Activated charcoal isn't just used for tooth whitening, though. It is stocked in many emergency rooms for people who have overdosed on drugs and alcohol.
Any good water filtering system using activated charcoal as one of its filters!
Activated charcoal has been used, for centuries in things like toothpaste and powders.
Here's how to use activated charcoal to brush your teeth:
2. Dip in activated Charcoal powder or sprinkle some onto toothpaste
3. Hold the charcoal slurry in your mouth on your tooth enamel for 3-5 minutes