dEEP cONDITIONER - dIY rECIPE
dEEP cONDITIONER - dIY rECIPE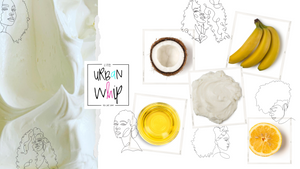 Here is a great homemade deep conditioning recipe: 
The juice from half a lemon
3 to 4 tablespoons of yogurt
Mix all ingredients together in a bowl. After washing hair normally, apply conditioner mix to hair. Leave in for a minimum of fifteen minutes up to a half hour depending on level of conditioning you require. Rinse well with warm water.
The yogurt in this recipe works to control dry scalp and dandruff. The lemon adds shine. The banana and coconut oil helps restore moisture and add body and softness.
#uRBANwHIP #uRBANwHIPllc