aVOCADO hAIR rECIPES - dIY
aVOCADO hAIR rECIPES - dIY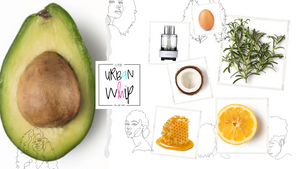 Improvement of hair health

The palmitic, oleic, and linoleic acids in avocado are natural conditioners that can make your hair smooth, soft, and elastic, also enabling easy detangling of hair. In addition, the amino acids in avocado help strengthen and thicken hair.

Moreover, avocados possess antioxidant qualities that help prevent hair damage, breakage, and thinning.

How to use:

Mix 2 tbsp of avocado oil with 2–3 drops of rosemary essential oil. Apply this oil mixture to your scalp and massage it for 5–10 minutes using your fingertips. Wash your hair after 30 minutes as usual. Repeat this remedy up to three times a week to boost hair growth.
Mix once avocado with 1 tbsp of yogurt, 1 tbsp of jojoba oil, and an egg to make a hair mask. Apply it to damp hair and cover your head with a shower cap. Wash your hair using cold water after an hour. You can use this mask 1–2 times a week.
Dandruff Control
Dandruff is a common scalp problem characterized by the flaking of dead skin cells, which generally occurs due to excessive dryness, increased oil production, or microbial infections.

Rich in vitamins, amino acids, and proteins, avocado can soothe your scalp, moisturize it, control oil production, and even curb microbial growth to manage dandruff.

Adding argan oil to your avocado mask can make your hair soft, silky, and shiny, owing to its rich vitamin and fatty acid content. You can also use tea tree oil for its antibiotic, antifungal, and antiseptic properties that help control and prevent dandruff and other scalp infections.

How to use:

Combine 1–2 slices of an avocado pulp with 1 tbsp of honey, 1 tbsp of argan oil, and 1–2 drops of tea tree oil. Mix well to form a smooth paste.

Apply the paste to your scalp and massage it using your fingertips. Spread the mask through the length of your hair. Rinse and shampoo as usual after 10–20 minutes.