bANANA sCRUB sKINCARE rECIPES - dIY
bANANA sCRUB sKINCARE rECIPES - dIY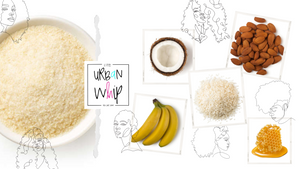 DIY Banana Scrub Recipes for Natural Skin Exfoliation
Bananas, rich in antioxidants, make for an excellent base in homemade scrubs. They not only help in removing dead skin cells but also nourish and revitalize the skin. Here are some easy-to-prepare banana scrub recipes for you to try at home:
1. Banana and Sugar Scrub
Ingredients:

1 Mashed Banana
1 Tablespoon Sugar

Instructions:

Combine the mashed banana and sugar.
Gently massage the mixture onto your skin in circular motions.
Rinse off with water. This scrub effectively removes dead skin while the banana moisturizes.
2. Banana, Oats, Honey, and Milk Scrub
Ingredients:

1/2 Ripe Banana
2-3 Tablespoons Oats
1 Tablespoon Honey
1 Tablespoon Milk (substitute with fresh cream for very dry skin)

Instructions:

Mash the banana and mix in oats, honey, and milk.
Apply the mixture to your face, leave it for 5 minutes, then rinse with cold water.
3. Banana, Coconut Milk, and Rice Scrub
Ingredients:

1/2 Ripe Banana
1 Tablespoon Coconut Milk
2 Tablespoons Uncooked Rice

Instructions:

Blend all ingredients to form a thick paste.
Massage gently onto the face and then rinse with cold water.
4. Banana and Strawberry Body Scrub
Ingredients:

2 Ripe Bananas
4-5 Strawberries
3 Tablespoons Sugar

Instructions:

Mash the bananas and strawberries in a blender.
Mix in the sugar until well combined.
Use as a body scrub in the bath, focusing on rough areas.
Benefits of Banana Scrubs
Moisturization: Bananas are great for hydrating and softening the skin.
Gentle Exfoliation: Natural ingredients like oats and sugar gently remove dead skin without being harsh.
Antioxidant Rich: Bananas and strawberries are loaded with antioxidants that rejuvenate the skin.
Suitable for All Skin Types: These scrubs can be modified to suit dry, oily, or combination skin.
Tips for Best Results
Patch Test: Always do a patch test to check for allergies.
Fresh Ingredients: Use ripe bananas for better texture and efficacy.
Consistency: Adjust the consistency of your scrub according to your preference by adding more or less of the liquid ingredients.
Frequency: Use these scrubs once or twice a week for best results.
Enjoy these homemade banana scrubs for a natural, chemical-free way to exfoliate and nourish your skin!