cOCOA + cREAM hAIR mASK - dIY rECIPE
cOCOA + cREAM hAIR mASK - dIY rECIPE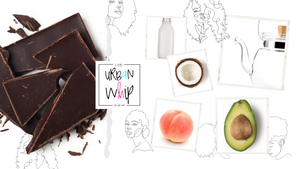 2 Tablespoons of Cocoa powder

1-1/2 Tablespoons of Hot Milk

1 Tablespoon Jojoba oil

1 Tablespoon Peach oil

1 Tablespoon Avocado Oil

1 Tablespoon Coconut oil

2 Vitamin E capsules (pieced)

2-3 drops of the following essential oils: geranium, cedarwood, ylang ylang, lemon, and lavender (or just choose one if you don't have all or any of these on hand

Steps:

First, mix the hot milk into the cocoa, gradually until it reaches a thick creamy consistency.

Add all of the oils, Vitamin E capsules, and essential oils* and mix until well combined

Apply to your hair immediately and wrap your head in a shower cap or saran wrap.

Let sit for one hour (time for a good movie or a good book, here!)

Wash off using your normal shampoo and condition as you typically do.