dIY cHOCOLATE hAIR sMOOTHIE - Recipe
dIY cHOCOLATE hAIR sMOOTHIE - Recipe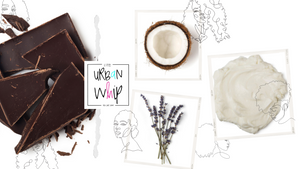 Chocolate Hair Smoothie Recipe
Indulge your hair in the nourishing and luxurious Chocolate Hair Smoothie, perfect for a deep conditioning treatment that leaves your hair soft, manageable, and beautifully scented. This recipe combines the moisturizing benefits of Greek yogurt, the antioxidant-rich raw cocoa powder, and essential oils for an ultimate hair care experience.
Ingredients:
Greek Yogurt: 1 cup (choose your preferred type)
Raw Cocoa Powder: 1/4 cup
Coconut Oil: 3 tablespoons
Lavender Oil: 3 drops
Rose Hips Seed Oil: 5 drops
Optional: 1/4 cup of your favorite conditioner
Directions:
Combine Ingredients: In a mixing bowl, blend the Greek yogurt, raw cocoa powder, coconut oil, lavender oil, and rose hips seed oil. If you choose, add your preferred conditioner to the mix for extra softening properties.

Apply to Hair: After washing your hair, apply the smoothie mixture generously, ensuring thorough coverage from roots to tips.

Conditioning Cap: Place a conditioning cap over your hair to enhance the treatment's effectiveness. The cap will help trap heat and enable deeper penetration of the ingredients.

Set and Relax: Allow the smoothie to sit on your hair for 30-45 minutes. You can use this time to relax, read a book, or simply enjoy the soothing scent of lavender and rose hips.

Rinse Out: After the waiting period, rinse your hair thoroughly, ensuring all the smoothie mixture is washed out.

Detangle and Style: Proceed with your regular detangling routine. Your hair should feel softer and more manageable, making styling easier.
Benefits:
Greek Yogurt: Rich in proteins and nutrients, it helps to strengthen hair and promote growth.
Raw Cocoa Powder: Loaded with antioxidants, it enhances hair's natural shine and color.
Coconut Oil: Deeply moisturizes and repairs damaged hair, reducing frizz and adding shine.
Lavender Oil: Soothes the scalp and adds a calming fragrance.
Rose Hips Seed Oil: Promotes scalp health and hair growth, adds luster to dull hair.
Enjoy this delectable Chocolate Hair Smoothie as a regular part of your hair care regimen for luscious, healthy locks!